Commemorative books
To bring to life the history of an organization is, without a doubt, one of the main goals of a commemorative book. However, the advantages and importance of this type of book go beyond that.

It is also a valuable marketing tool, since it adds value to the company, brand and products, and its costs are small if compared to an advertising campaign.

It also carries a longer exhibition time, since its production prioritizes the artistic aspects of the design and the quality of the editorial content and, thus, turning the book into research and advertising material of the institution's history, earning the company the credibility in its segment that it seeks.
Latest books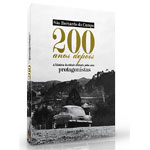 The history of the city of São Bernardo do Campo told from the perspective of its protagonists is an initiative that doesn't end in the intention to revisit the past but goes further and deeper and, in this way, strengthen the collective construction of the future.
See more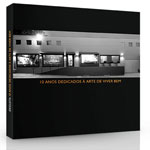 From cooking school to one of the biggest interior design shops in Piracicaba. The 10 years of this success story of mother and daughter that shared the same dream, with the addition of recipes, interior design tips and beautiful photos.
See more